We've been busy the past couple of months adding features to improve the functionality of your net sheet and closing cost calculator app. To summarize, these upgrades include:
Improvements to our multi-office and multi-state customers

Adding the ability to manage users

Improving the ability to customize the notifications you and your customers receive
Here are some of the detailed upgrades you will notice within your net sheet calculator:
Add, Edit, Import & Export Users
Now you can import customers into your calculator and automatically notify them of the newly created account. In addition, you can export those users for use in your CRM or marketing software.
Visit our support article to learn how to add your customers to your closing quote calculator.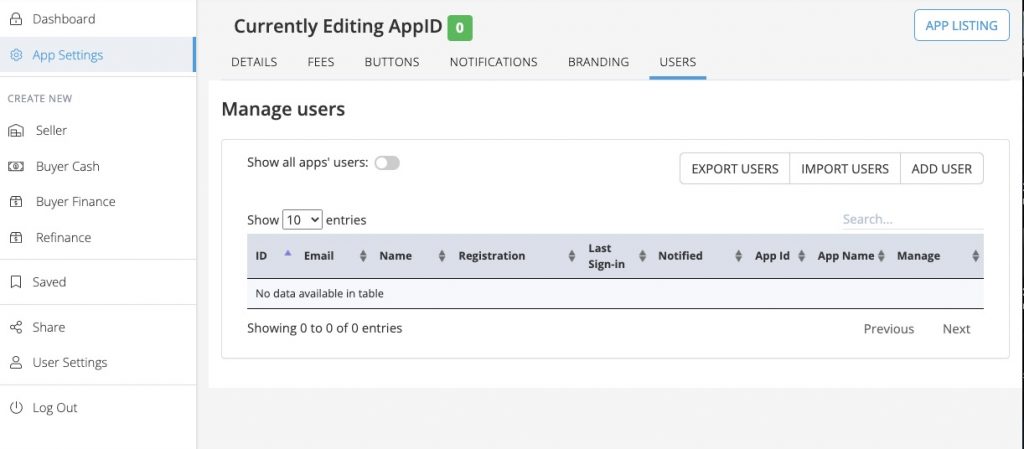 Customize Notification Messages
Now all notifications in the calculator can be customized. You can even get more granular with notifications for user actions such as sending a notification to a specific person, team, or office when an order is placed or when a net sheet is printed. Default language was adjusted and can now be edited by customer admins.
How to customize your client notifications.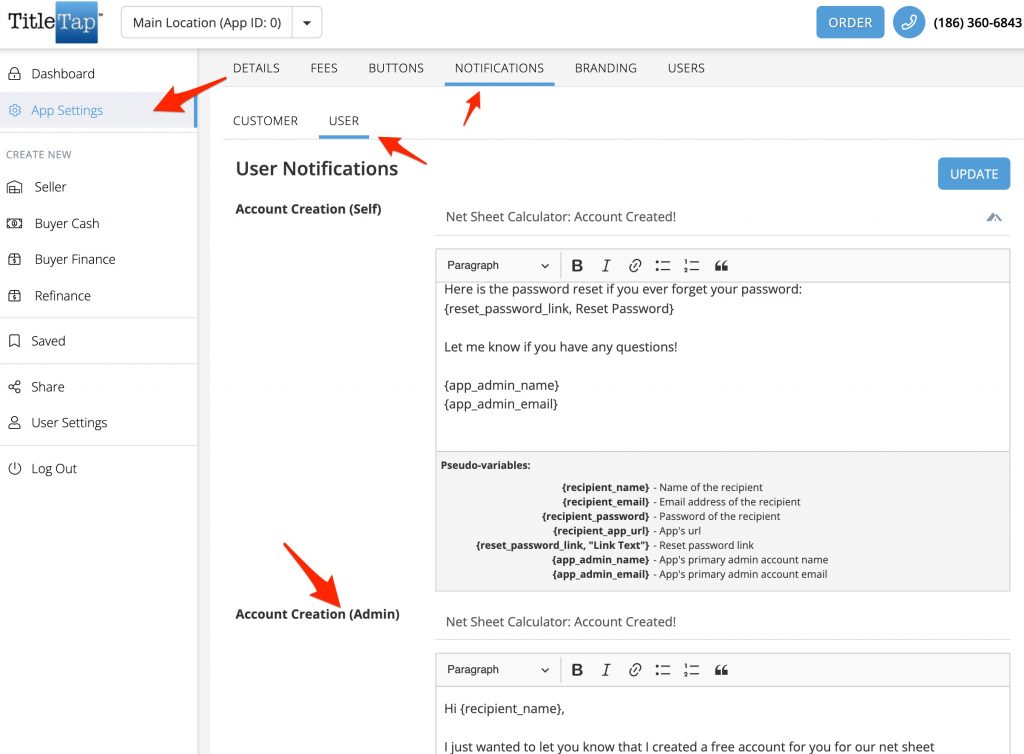 Fee Editor Improvements & Reordering
Not every state is the same.  Now customer admins like yourself can reorder not just fees and fields, but sections, and the different calculators themselves. This makes the calculator more flexible for you, your team, and customers.
How to reorder your calculators, sections and fees.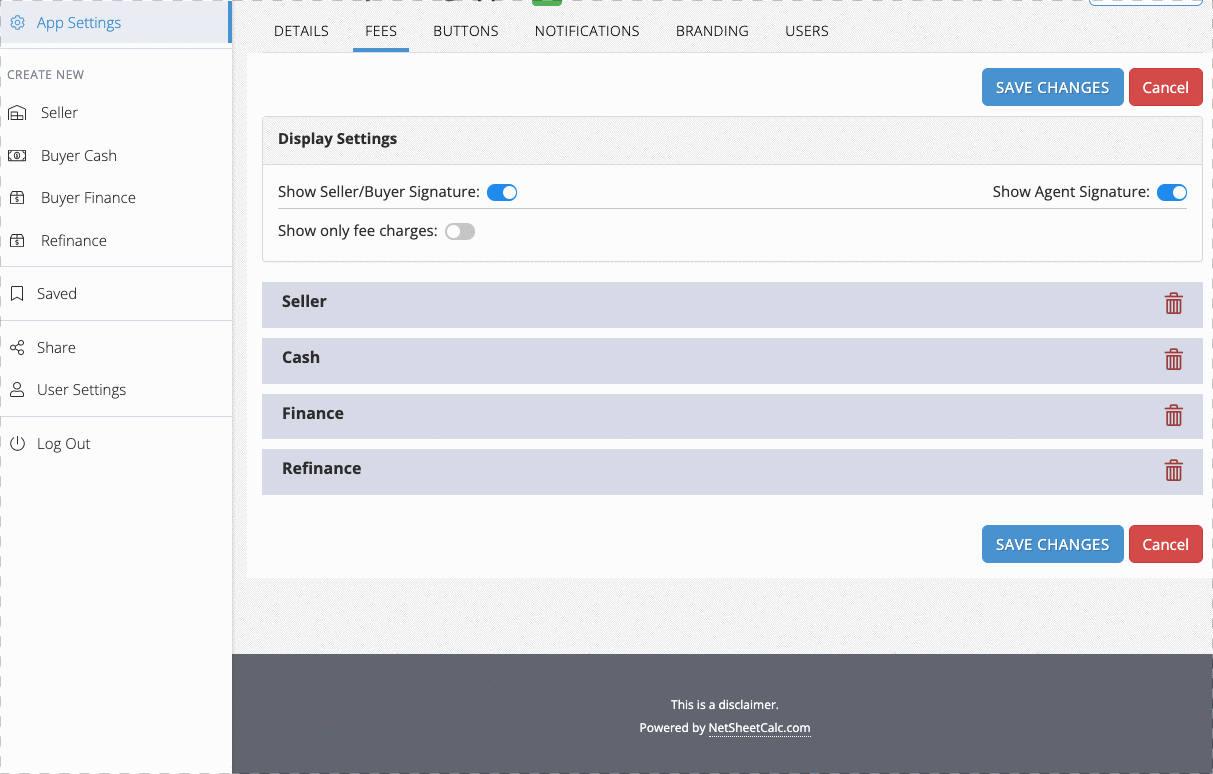 Multi-Location, Multi-Office Selecter
Now companies with different rate schedules or fees between offices or states can have a location picker so they are sure they are getting the right rates. This feature allows us to set up different locations and assign specific rate schedules and fees to each.
Changing offices within your closing cost calculator.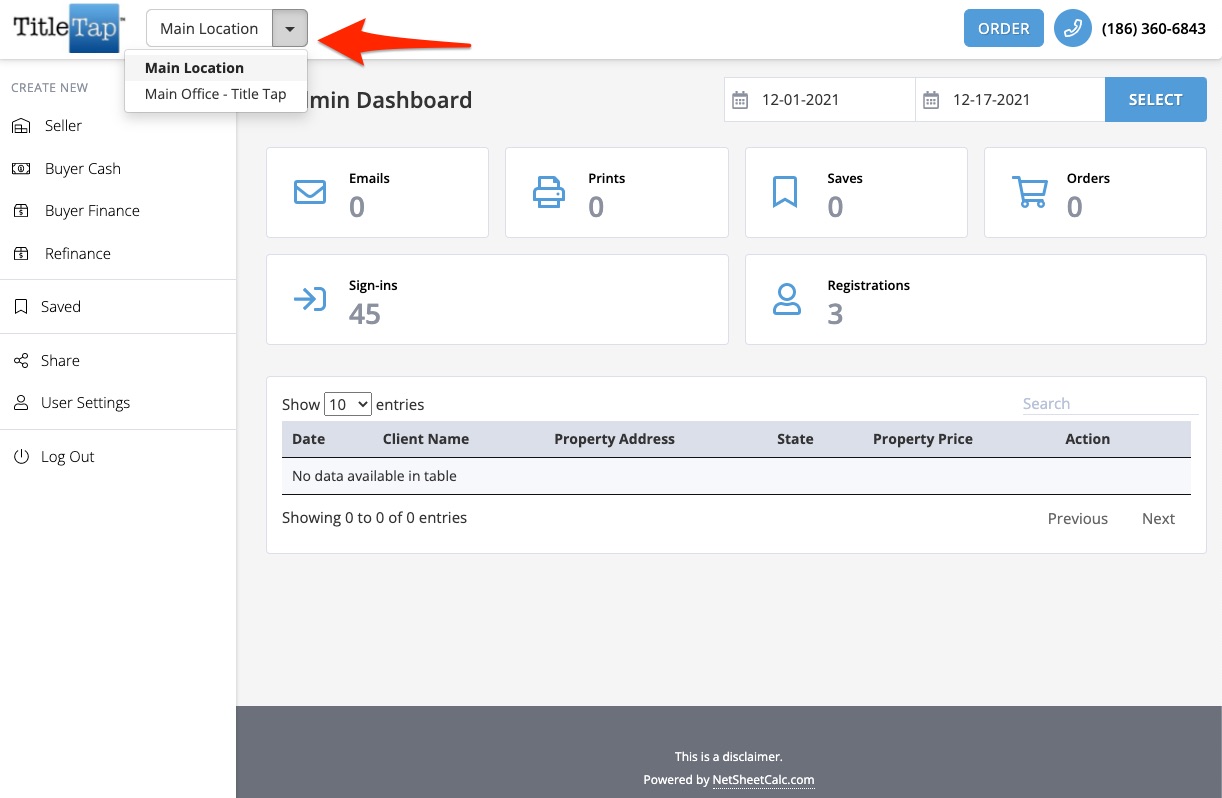 Other Updates:
PDF Improvements & Layout Adjustments – Made layouts consistent between the calculator and the PDF.
Logo/Headshot Image Improvements – Both types of JPEGs and JPGs now supported in addition to PNG. Branding images are optional and can be removed.
Combined and Improved App and User Settings – Reorganized tabs (combined App and Admin settings), renamed tabs (User Settings, User Branding, etc.) for a better admin user experience.
Changed signature line formatting – Optional toggle on/off.
If you don't see these updates on your version of the calculator, you may need to be migrated to the new version. Contact us about your eligibility and the next steps to do so.
Are you looking for an affordable, brandable, and customizable closing cost calculator for your title company? Learn if NetSheetCalc.com is right for you or reply to this email to schedule a demo and get pricing.