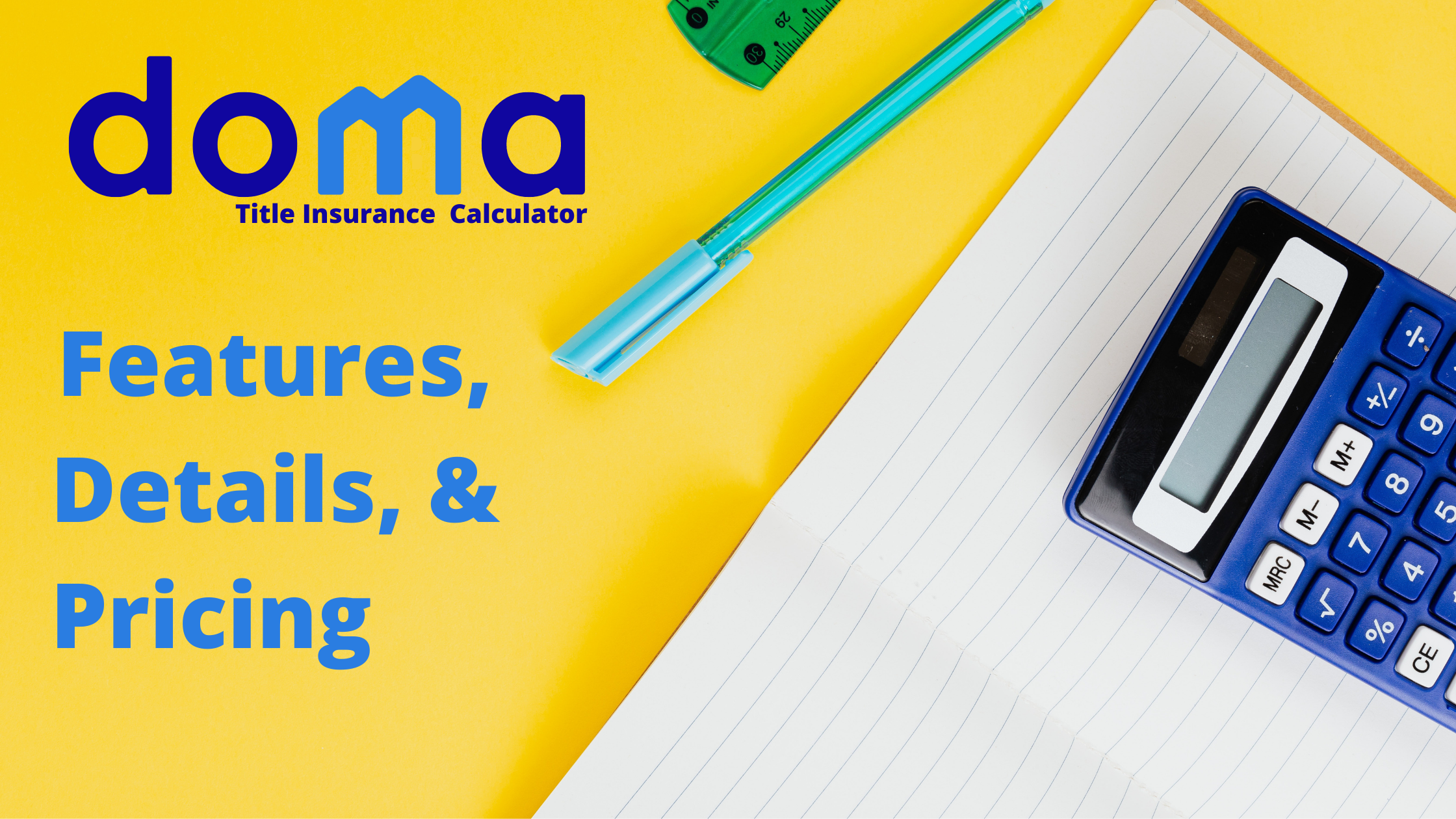 Formerly known as North American Title Insurance Company has recently been acquired by and rebranded to Doma.
It appears Doma has a calculator but it appears to be part of their NATSuite and thus for only use by their agents.
As a result, we are unable to test out their calculator and compare it to other solutions available to title agents.
Please contact your Doma representative in order to inquire about their title insurance rate calculator.
UPDATE: Doma appears to have a title rate calculator here.
If you are looking for a title insurance calculator branded specifically for your title company, watch a quick demo of Net Sheet Calculator. It allows you to provide your real estate agents and marketing reps with access to seller net sheets, buyer finance, buyer cash, and refinance closing costs, all in one easy-to-use calculator!