Louisiana Net Sheet Calculator
Title Insurance Rate Calculators: Seller Net Sheet, Buyer Finance, Buyer Cash, Title Insurance Premium, and Refinance Options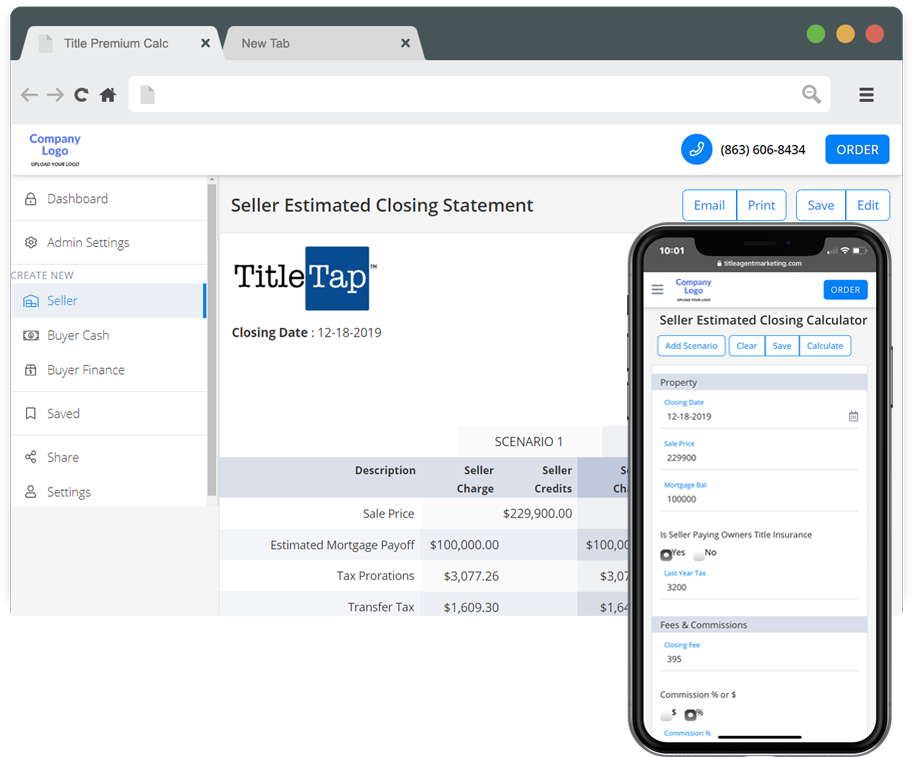 Buyer & Seller Net Sheet
Easily give your clients access to your fees and rates.
Side-By-Side Scenario
See up to 3 different net sheet scenarios side-by-side.
Co-Brand with Customers
Allow Realtors, Lenders or Staff to co-brand with their headshot & info.
Refinance Calculator
With refinances on the rise, this is available in most markets.
Title Premium Calculator
Non-login Title Premium calculator for quick access to rates.
Save, Edit, Share & Order
Save or edit, share with clients and place a title order with a click.
Common Louisiana Closing Cost Customizations
Lender's Policy Endorsements
Endorsement 5.1-06, Endorsement 8.1 and Endorsement 9.0
Orleans Parish Only
Transfer & Mortgage Tax
Substitution Rates
Eagle vs Standard
Cancellation of Mortgage Recording Fee
Mortgage Cancellation Fee
Louisiana Title Insurance Rates
Owner's and Lender's Coverages
Insured Closing Protection Letter Fee
Included
60-day Money-Back Guarantee